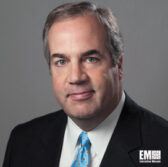 Iridium Communications has initiated on-orbit tests of the company's broadband service platform built to deliver global L-band connectivity through the NEXT satellite constellation.
The company said Thursday it uploaded software to the NEXT satellites that are already in orbit to activate the Iridium Certus communications service.
Certus entered live testing Sept. 25 and is slated for commercial launch by the second quarter of 2018.
Iridium CEO Matt Desch, an inductee into Executive Mosaic's Wash100 for 2017, said Certus is designed to provide satellite connectivity for aviation, maritime, land-mobile, internet of things and government users.
The activation process for Certus will continue until the company activates all of NEXT constellation's 66 operational satellites in 2018.
Certus terminals are being developed by Cobham, L3 Technologies, Rockwell Collins and Thales Group's U.S. business, which are all participants of the Iridium Global Value Added Manufacturer program.
Iridium noted it will offer Certus in a range of service classes with varying speeds, cost points and antenna options for different applications.