"When you"™ve been in the government contracting business for nearly 50 years, as ManTech has, every aspect of working with the customer is, by definition, second nature."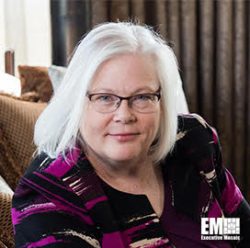 EM: You"™ve been a senior finance and accounting executive with 30+ years of experience in government contracting. What are some of your most memorable highlights of your career?
Judy Bjornaas: There have been many highlights, beginning with my decision to take a risk and move from a very large company to a very small government contractor. That set me on my path to where I am today, as managing through fast growth gave me a broad range of experience across all facets of finance and accounting. Later, at another government contractor, I had the opportunity to work on my first IPO, which involved intensive work with banks, investors and analysts as well as the transition from private to public company. That was an invaluable learning experience.
But without question, the opportunity to rise to the rank of CFO at ManTech, a Fortune 1000 company, has been the most rewarding milestone of my career. Barely 12 percent of CFOs are women, and I am doubly proud of reaching this position at ManTech, a company dedicated to national security missions and the protection of our country and our soldiers.
EM: From a contract and accounting perspective, what are some of the biggest challenges you are facing in dealing with the federal government?
Judy Bjornaas: When you"™ve been in the government contracting business for nearly 50 years, as ManTech has, every aspect of working with the customer is, by definition, second nature. To be sure, government agencies hold contractors accountable for the quality of solutions and expertise provided, the success in meeting the customer mission and, of course, pricing and fidelity to contract terms. However, none of these requirements rise to the level of what I call a "challenge." For ManTech, they are all part of the day-to-day course of business. If anything, I think our biggest challenges are really the same challenges our government customers face in the time it takes to get contracts awarded so new work can begin and certainty of budgets.
EM: In 2016, ManTech began a turnaround from a challenging four years prior. 2017 appears to be shaping up to be a strong year. In your own words, what do you contribute to the ManTech turnaround?
Judy Bjornaas: Key drivers of our success continue to be ManTech"™s speed, agility and innovation put to work for customers by our great personnel. ManTech has 50 years of experience, so we know these business cycles happen. Rather than panic and slash costs to manage through the market downturn, we made investments in business development and solutions to be in a position to capitalize when the market improved.
The end result in 2016: higher revenue and profits with $2.3 billion in contract awards across the spectrum of our diverse market, with 40 percent of that for new work, including our $322 million award from the National Geospatial Intelligence Agency that set the tone going into this year. Our work in the defense sector and Intelligence Community continues to yield contract awards in 2017, and we are building on this success by moving up market, for example, winning a contract from NASA JPL for managed services.
One of our investment focuses I mentioned is ManTech"™s big play in Full-Spectrum Cyber, including our recently-announced Advanced Cyber Range Environment. Our approach is both unique and compelling "" combining knowledge of offense to provide the best defense against rampant cyber-attacks. The response in the marketplace has been extremely positive.
EM: Earlier this month Mantech completed the acquisition of InfoZen for $180 million in cash. Where do you see InfoZen fitting into ManTech and what kind of benefits does it offer?
Judy Bjornaas: InfoZen expands our presence in the federal civilian market and adds depth to our capabilities in IT modernization, agile/DevOps software development, cloud migration, and threat monitoring and assessment. On a combined basis, ManTech is now one of the largest providers of IT services and cybersecurity to DHS, with InfoZen adding presence at TSA and USCIS. Our acquisition philosophy has always been revenue synergy focused, and as a result of this acquisition, we are now positioned to pursue several new, near-term pipeline opportunities, many of which are in excess of $100 million in contract value. Most importantly, our current and potential customers now benefit from the combined breadth of innovative solutions and services to help them transform their IT environments.
EM: Within the GovCon sector we have seen a robust merger and acquisition market. Where do you see the M&A level activity for the near future?
Judy Bjornaas: M&A activity in the GovCon sector in our view will likely remain elevated. The budget growth and improved market dynamics provide buyers like ManTech the confidence to execute against their growth strategy in new areas. I believe we will continue to see highly-differentiated companies like InfoZen and others be pursued aggressively, which will keep valuations elevated. This is speculative but there are likely a couple of larger transactions that may occur, with the balance of the activity occurring in the core middle market. Overall, we remain pretty optimistic about the M&A market and the anticipated level of activity in the near future. We intend to remain an active buyer and are actively seeking companies that can further accelerate ManTech"™s growth and enhance our market positioning.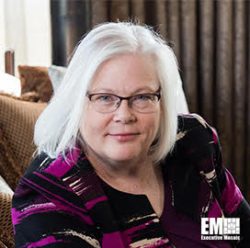 216860