"[PwC] is a firm whose mission and purpose is to provide high-quality consulting that helps the government solve complex problems that impact our society today and into the future."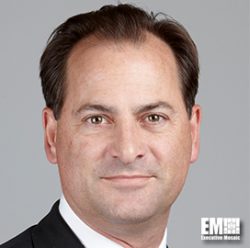 EM: Could you tell us about what you do with strategic sales and pipeline development at PriceWaterhouseCoopers?
Chris Stansbury: At PwC Public Sector, LLC (PS), our version of sales and client service has always been strategic and not exclusively tactical or transactional; Strategic sales and pipeline development is not about research alone. Training and retraining management and key staff is also required to best assure the sales engine continues to run smoothly. Training is a key component of success for any business. Over the past several years, I've developed four different versions of our core sales training curriculum and either lead or coached sales training to our employees on all aspects of strategic and tactical sales from account planning to tactical sales planning engineered for new, white space areas. Whether in a team or group setting to 1:1 sessions, I'm responsible for helping our practice improve existing or identify new, high growth client relationships and capture new, strategically important new business. I help our client-service partners, directors, and managers develop and enhance their sales skills necessary to help them identify, evaluate, and assess common business issues which could evolve into new business problems or opportunities their clients or our competition may not already see. Once trained, our partners, directors, and managers instruct the sales training courses both within their accounts and vertically within their account teams. This tact, then, extends our sales capabilities vertically and horizontally to all staff and solutions which acts as a force multiplier for new business and pipeline development.
Our combined practice, then, activates this approach by engaging current and prospective clients with insights and other relevant information gained from research completed, then shaped with key messaging with the hopeful outcome they consider PwC essential to consult with regarding future discussions or requirements important to their success. Consequently, these tenets for successful strategic sales, then, have proven highly successful in driving our brand of consulting, establish trust with our clients to help them solve complex problems in our society, and build long lasting, high valued relationships.
EM: How has your background and past experiences prepared you for your current role?
Chris Stansbury: Over the past 25 years or so, I have had the pleasure working for several services and software companies of various organizational sizes with either a single or global industry footprint. And, I've gained unique insights and understanding from most perspectives how our government industry works. That said, perhaps my most valued past experiences best preparing me for my current (and future) position was the very first job I had after graduation as an public health epidemiologist with the Centers for Disease Control and Prevention in Atlanta, GA. Working six days a week, I alternated from field operations to inpatient visits within county health department to help identify, research, consult, investigate, and intervene help prevent or eliminate the spread of highly infectious diseases. Prior to beginning field work, I was required to take several weeks of intense training on disease models and investigation as well 'how to' negotiate and elicit information from persons or patients most unwilling to provide it. As a direct result of that training, I was able to better navigate complex situations where people could be constrained, stressed or uncomfortable and could quickly establish trust with patients, ultimately, gain their trust and gather what information I needed to be successful. These interpersonal communications and investigative research skills were ingrained in me then and continue to be the backbone of how I conduct myself with my colleagues, clients, and friends across industry today.
EM: Can you talk more about contract wins in the white space growth areas and how you have achieved that?
Chris Stansbury: Every company has account white space growth areas. That is, every company has a new consulting or technology solution relevant to our government industry. And, as our industry changes or 'turns' administrations, for example, so therefore must our approach to selling these solutions change and this is most important in order to be successful selling into new white space or growth areas. My experiences in white space or new account planning always seem to include the most interesting and intellectual discussions and are both strategic and tactical in nature.
At PwC PS, regardless of my 12+ years serving the global public sector industry, my firm continues to target significant new account or white space areas we believe relevant for consulting solutions. Of the more significant successes we've had, one of our most treasured is a monumental new contract with the Department of Veterans Affairs where we are supporting the very complex implementation and clinical transformation of patient care for the future of the V.A. The opportunity was not initially in our new business pipeline at the time and was in a complete white space or new account area for us. In a very short period of time we went from a virtually-unknown firm to one of the V.A.'s highly trusted clinical and healthcare transformation support contractors supporting a very high profile, veteran care program.
In addition to our partnership with the V.A., we've had related success in other former white space areas including with the Department of Defense and international public sector accounts including the State Department, World Bank, United Nations and NATO. Our state and local accounts have also experienced substantial growth over the last three years.
EM: What are the new market areas that you will be focusing on?
Chris Stansbury: PwC PS will continue to focus on the most compelling needs across the government. Of our top priority markets, national security and healthcare are high growth areas and we will continue to target, invest, and attract the government's interest partnering with PwC PS in helping them address their needs. We are a firm whose mission and purpose is to provide high quality consulting that helps the government solve complex problems that impact our society today and into the future. That may sound a bit "salesy" or corny, but it is the very simple rule that drives the professionals we hire and the practice solutions we develop and offer to our clients–and we execute it every day. This Administration's policy and platform initiatives and business agenda have and will continue to create challenges for both large and small businesses within this industry and compel shifts or pivots in our strategies and help us address the needs of the government to improve services and gain efficiency where possible.
At PwC PS, we are and will continue to be very proud of the very high standards of client service we have for our clients. And, we remain very excited about the opportunities to serve.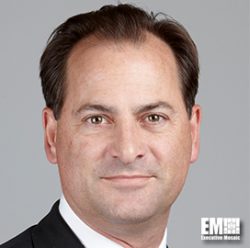 215107