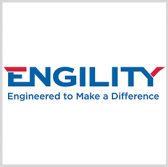 Engility has received a potential five-year, $15 million contract to provide cybersecurity architecture and engineering services for the U.S. Navy's next-generation frigates.
The project marks the first time the Navy will incorporate cybersecurity and network technologies into the core design of naval ships, Engility said Tuesday.
Lynn Dugle, Engility CEO, said the Navy partnered with the company to drive technological advancements for the service branch's new frigate shipbuilding program.
The company aims to deliver an architecture equipped with "digital watertight doors" that will work to protect ship operations against data breaches.
Engility has worked with the Navy's Frigate Program Office and Space and Naval Warfare Systems Command over the past two years to design platform cybersecurity architecture.