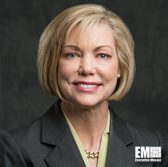 Engility has unveiled an artificial intelligence platform that company designed to help military and federal civilian agencies use data to make decisions.
The company said Monday its Synthetic Analyst tool works to support decision-making across various operations such as threat detection and analysis; course of action planning; training support; and headquarters operations.
Engility CEO Lynn Dugle, an inductee into Executive Mosaic's Wash100 for 2017, said the platform is built to augment, automate and accelerate users' capacity to access and apply required data in real time.
Synthetic Analyst employs machine learning and works to issue responses that meet users' specific situational knowledge requirements, the company noted.
The technology is designed to operate with host infrastructure platforms such as smartphones and supercomputers.