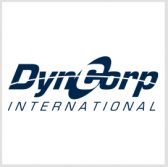 The U.S. Air Force has awarded DynCorp International a one-year, $64.1 million contract modification to help the Air Forces Central Command manage war reserve materiel assets.
DynCorp will continue to support the WRM program at Shaw Air Force Base in South Carolina and other locations in Kuwait, Oman, Qatar and United Arab Emirates, the Defense Department said Monday.
The company has provided human resource, contract, procurement, financial, facilities, quality, environmental, safety and health staffing management support to the WRM program since 2000.
The Acquisition Management and Integration Center at Joint Base Langley-Eustis is the contracting activity and the Air Force will obligate fiscal 2018 operations and maintenance funds at the time of award.
DynCorp is scheduled to finish work under the modification by Sept. 30, 2018.