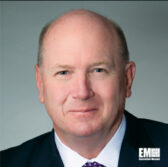 CACI International has received a potential $54.5 million task order to deliver research and development and systems engineering services in support of a U.S. Army division.
The task order was issued through the Information Technology Enterprise Solutions – 2 Services contract vehicle and includes support for the the Systems Engineering, Architecture, Modeling and Simulation Division of the Army Communications-Electronics Research, Development and Engineering Center's Space and Terrestrial Communications Directorate, CACI said Tuesday.
The company will help SEAMS evaluate network architecture and performance as well as the interoperability of communication systems, including military and commercial satellites and tactical radios used by all services.
CACI President and CEO Ken Asbury, an inductee into Executive Mosaic's Wash100 for 2017, said the company will help deliver continuous communications support for warfighters through the award.
The task order has a two-year and seven-month period and will expand the size and scope of CACI's work for SEAMS.