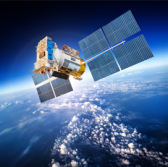 Charles River Analytics has received a $750,000 contract to develop probabilistic reasoning tools for U.S. Air Force satellites over a 27-month period.
The company said Tuesday it will use the Figaro open source probabilistic programming language as part of the Probabilistic Reasoning for Enhanced Course of Action Generation program.
The project seeks to create algorithms designed to help a satellite autonomously take data-based courses of action and respond to potential space threats.
"In PRECOG, we"™re developing tools and methods for satellites to autonomously reason about their environment and select COAs for the satellite to implement based on the assessment of the world," said Brian Ruttenberg, senior scientist at Charles River and principal investigator for PRECOG.
Paul Szymanski, a group manager at the Space Strategies Center and University of California-Irvine professors Rina Dechter and Alexander Ihler will serve as Charles Rivers' partners on the project.