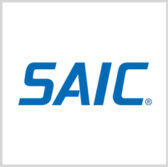 Science Applications International Corp. has received a one-year, $25.5 million contract modification from the U.S. Army to provide systems and computer resources support for the software engineering directorate of the service branch's Aviation and Missile Research, Development and Engineering Center.
The Defense Department said Wednesday it expects SAIC to complete work under the modification by Sept. 11, 2018.
The Army Contracting Command obligated the full modification amount from fiscal 2016 and 2017 Army operations and maintenance funds along with research, development, test and evaluation funds.
SAIC secured a potential five-year, $404 million task order from the Army in June to provide interactive, multimedia and virtual system engineering services to multiple federal agencies, military personnel and DoD components.
The branch awarded the order via the General Services Administration"˜s One Acquisition Solution for Integrated Services contract.