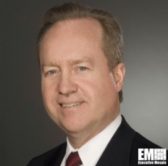 Raytheon CEO Thomas Kennedy said at an Aerospace Industry Association event held on Capitol Hill that the Defense Department and companies should partner in efforts to fix potential cyber vulnerabilities in military systems and develop future professionals to support cyberharderning efforts.
He also called on DoD policymakers and industry leaders to collaborate to help small and medium businesses comply with internal cybersecurity standards.
"Cybersecurity is becoming more and more of an important issue," said Kennedy, who is also vice chairman of AIA.
"It's a matter of national security and the safety of our infrastructure and our warfighters."
He told event audience that many organizations face various cybersecurity challenges such as intellectual property theft, infrastructure disruptions and personal data theft.