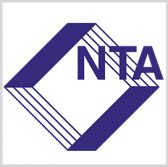 National Technologies Associates has won a potential five-year, $23.5 million contract to provide depot-level maintenance services to the U.S. Navy's Fleet Readiness Center Southwest.
The company said Wednesday it will help FRCSW maintain industrial plant equipment and well as provide depot logistics, tool control, bill of material, environmental hazard control and second-party internal audit services.
Efforts under the indefinite-delivery/indefinite-quantity contract will be performed to ensure the center's compliance with various aerospace standards and Occupational Health and Safety Assessment Series  certifications.
NTA President and CEO Mike Fraser said the company has supported FRCSW over the past 30 years.
Arlington, Virginia-based NTA works with defense customers to help them design, procure, operate and maintain complex systems.