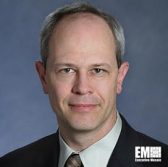 ManTech International has achieved full operational capability for a military-grade cyber range designed to help government customers test, evaluate and train with cybersecurity tools.
The company said Wednesday it developed the Advanced Cyber Range Environment to examine preparedness of customer networks to defend against security threats.
Kevin Phillips, president and chief operating officer of ManTech and an inductee into Executive Mosaic's Wash100 for 2017, said the company aims to deliver the new platform to clients who are interested in adopting the firm's approach to avoid cyber attacks.
The offering works to release real malware into simulated networks as well as facilitates a "live fire" test of cybersecurity systems and personnel.
ManTech's Advanced Cyber Range specialists will assess clients' technical and personnel capabilities in efforts to identify potential vulnerabilities.