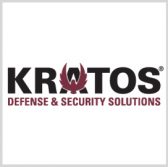 Kratos Defense and Security Solutions has offered its short range ballistic missile system to support U.S. Navy testing activities on the AN/SPY-6(V) Air and Missile Defense Radar.
The company said Thursday that the AN/SPY-6(V) system acquired and tracked the movement of the Kratos Space and Missile Defense Systems-built SRBM technology which was launched from the Pacific Missile Range Facility in Hawaii.
David Carter, president of Kratos' Space and Missile Defense Systems, said that the company worked alongside government and industry team members to help prepare the AMDR for the military's fleet.
Carter added that the company looks forward to the delivery of target systems for the Navy and the Missile Defense Agency.
Kratos supplied payload hardware including mechanical support structures, electrical event initiation systems, stabilizing fins, staging and separation systems.
Staff members from the company also supported mission planning, payload assembly, testing and target vehicle build-up operations during the testing event.