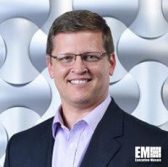 Jacobs Engineering Group has received a potential five-year, $34.6 million contract from the U.S. Air Force to continue to develop a communication, navigation, surveillance/air traffic management software platform.
The company said Thursday the CNS/ATM software will work to support various aircraft of the Air Mobility and Air Combat Command, including the C-5, C-17, KC-10, KC-135, E-3 DRAGON and EC-130H platforms.
Jacobs will also perform data validation of the National Geospatial Agency's aviation datasets and provide support for foreign military services' aircraft.
Darren Kraabel, senior vice president for aerospace and technology at Jacobs, said the company's software suite will work to aid continued operations of Air Force aircraft in controlled airspace worldwide.
Work will primarily occur at the Jacobs Software Engineering Center in Nashua, New Hampshire.
The contract extends software development work that Jacob performed under the Global Mobility and Special Mission Mission Planning Software Development and Sustainment contract.