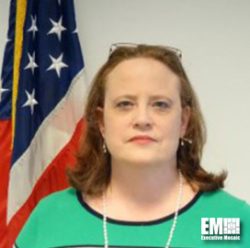 The past year has been shaping up to be another busy period for GSA and FAS, as budgets are tightening up within the federal government and cost-effective moves are of paramount importance for setting up future contracts.
At the forefront of the Federal Acquisition Service is an ongoing transformation of the Multiple Award Schedules (MAS) program into something more malleable that can continue to offer efficiency and value to the customer.
In striving to make it easier for federal and industry partners to use the MAS program, professionals like Judith R. Zawatsky, Chief of Staff at the GSA' FAS, are sought-after for their experience, perspective and ability to provide expertise in policy, operations and business development.
Zawatsky, an experienced federal leader with proven success in uniting multiple stakeholders to create innovative program and policy solutions, draws on her 18+ years of experience in government contracting and business processes to successfully fulfill roles such as heading the MAS Governance Council.
The Council, a decision-making body comprised of FAS executives and acquisition professionals, contains those who have sought to develop variations on themes to improve MAS acquisition processes–cycle times, management oversight, regulatory adherence, improved efficiency and cost-savings.
In an interview with Government Matters at a industry professionals conference last year, Zawatsky spoke assuredly about the "Making It Easier" (MIE) initiative, a series of proactive, business-friendly programs designed to provide start-ups, small businesses, and other suppliers with the tools and support they need to do business with the government. It also helps new and innovative companies get on Schedule faster, eliminating burdensome requirements and barriers to entry.
"We really want to understand our customers. Our sense is that under category management–data is king–and we want to make that data available is to the customer."
One of Zawatsky's aims is to make it easier for small companies offering innovative and new technologies to come on schedule, and to accelerate them to the "Speed of Business," not the "historic speed of federal contracting."
"We're really looking into Plain Language," she said. "While there are some people who love government contracting lanaguage, new startups of the world could really use our [plain language road maps] to understand how to be part of this huge marketplace."
In conversations with industry partners, she notes, is a collaborative aim to help generate an understanding that GSA has the resources to "show the advantage of putting aside price reduction clause(s), as well as commercial sales practices, that have been an enormous burden in reporting transactional data."
This ongoing dialogue on Transactional Data Reporting is something of a occupational passion for Zawatsky, in the comprehension of crafting great terms and conditions that customers will sign onto. Well-versed in federal policy, strategic communications, project management and process improvement, this leader is a smooth sailor–with both ears open to industry partners and customer agencies and a commendable determination that the recently-released Making It Easier report will shines a light on GSA's vision for continued improvement.