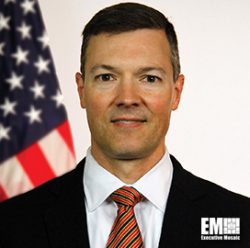 Transparency is the name of the game: clear conversations with customers, industry and other stakeholders is a rock in the foundation of the ongoing effort to procure new information technology in line with promoting partnership with the private sector for innovative solutions through programs like the Presidential Innovation Fellows and other efforts employing teamwork in the industry.
Recently sworn-in Commissioner of the GSA Federal Acquisition Service Alan B. Thomas, Jr., is a calm, cool and collected representative of this collaborative guiding force behind the organization.
"When meeting with program offices, I'm going to be asking three questions: what is most important to keep, what do you most look forward to changing and what will make that change difficult," said Thomas. "The only expectation I bring is that our culture is compatible with my core values of honesty, courage and graciousness."
Thomas has pledged to continue efforts streamlining the acquisition process and voice support for the 2018 National Defense Authorization Act, which includes provisions for the GSA to maintain an online acquisition marketplace and the promotion of shared services options provided by the agency.
Tasked with the reorganization of Technology Transformation Service (TTS) into an acquisition service, Thomas is the ideal captain of GSA's varsity FAS team.
"My top priority is to make our team even more effective and create opportunities for improved performance and growth," he said. "As we start FY18, now is the time to solidify the front office team and our portfolios, continue strengthening our regional leadership cadre, take a user-centered design and iterative development approach to modernizing our core business systems, and replicate the breakout success we've had with some of our largest and most strategic customers like the Army."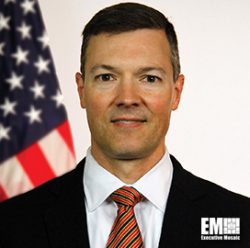 With an unfettered commitment to federal service and conscientiousness around the ins-and-outs of national security, this commissioner is someone we can trust to captain our ship as it sails President Trump's turbulent seas for continued success in FY18 and beyond. As a former basketball player for Grinnell College in Iowa in the '80s, Thomas has the right idea on applying team work on the proverbial court:
"Teams are successful if everyone understands and plays their roles, trusts each other and builds a coalition to accomplish a shared purpose," he said after the swearing-in at GSA's headquarters. "Expect an emphasis on results and performance. Too many organizations get caught in the state of constant change where they spend too much time forming and storming without spending enough time performing and enjoying the journey."
Whatever the weather of the federal climate may be, Thomas confidently fronts GSA's FAS with more than two decades of experience in both industry and government. He previously led a small technology company in establishing access to the federal market through Schedule 70, managed profit and loss for a successful Alliant Small Business prime contract holder and used GSA procurement vehicles to acquire professional services while serving as a government program manager. His experience also includes public sector service in the Office of the Undersecretary of Defense for Acquisition, Technology and Logistics at the Department of Defense.
Commissioner Thomas will be addressing the Potomac Officer's Club as the keynote speaker at the FY18 Budgets & Procurement event to be held Oct. 12, 2017 at the 2941 Restaurant in Falls Church, VA.