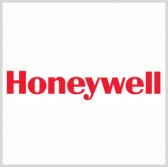 Honeywell International has been awarded a $64.9 million contract modification to repair, replace and provide program support for auxiliary power units of the U.S. Navy's  F/A-18 A/G, P-3 and C-2 auxiliary power units.
The company will also support F/A-18 main fuel controls and electronic control technology and P-3 engine driven compressor, the Defense Department said Thursday.
DoD said the modification will increase the contract's potential ceiling value to $248.9 million and includes support work on Australia's F/A-18s as part of a foreign military sales deal.
Eighty percent of work will occur in North Carolina and Florida and the rest will take place at various supplier locations. Work is scheduled to be completed in August 2019.
The service branch awarded the contract through a non-competitive sourcing process.