"I always seek the "art of the possible" when working to solve customer challenges."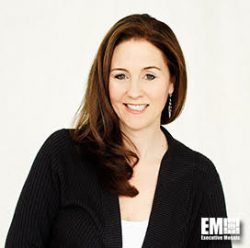 EM: You've been with Juniper for approximately 18 months now. Can you share with us some of the highlights of the past 18 months?
Julianne Zuber:Â Juniper has recently made a significant investment in helping to address the $2 trillion per year losses our customers experience due to cybercrime. This investment included building a portfolio of solutions that transform the network into an end-to-end defense domain through new product development, several strategic partnerships as well as strategic acquisitions focused on threat prevention and detection and real-time monitoring via SDSN.
As with every Juniper product, this refreshed cybersecurity portfolio remains interoperable with any other security vendor. With this new focus, my Civilian practice has grown substantially. We have also made a strategic effort to increase Juniper visibility in the Federal Civilian market and across our strategic partner community. This focus on increasing Juniper's marketplace visibility has resulted in some unique partnerships both with commercial partners and with private-public partnerships that I expect will result in the next-generation of innovative solutions we deliver.
EM: How did your background and experiences prepare you for the Federal Civilian Regional Senior Director for Juniper Networks?
Julianne Zuber:Â My diverse background and experience has allowed me to add value in three ways: Creating a Customer Focused Segment, Developing Best of Class Innovative Solutions to Solving Customer Challenges and Building Strong Trusted Partner Relationships.
Customer Focus: Growing up in Management Consulting ingrained within me to always start by understanding the customer's need. Too often product companies create products/solutions they believe are "cool" or "cutting edge" without understanding their market or target customer base. Being in the products space for the past three years now, I've continued to be a customer advocate – ensuring our customers voices are being heard early in the product development life cycle and that their needs are being met all the way through delivery and implementation of the solution.
Innovation: I always seek the "art of the possible" when working to solve customer challenges. I continue to encourage my team to think outside the box and bring creative, new and unique solutions to our customers' challenges. This has resulted in several strategic partnerships in which we are engaged in strategic discussions relative to innovative cybersecurity and medical imaging solutions that don't yet exist in today's market.
Partnerships/Relationships: In my career, I have had the opportunity to work with some extraordinary people who are extremely well respected in the technology community. As I continue to grow and develop in my role, I've been able to see those relationships as not only professional development and growth opportunities, but also opportunities to increase business or develop net-new innovative products in the market.
EM: How do you characterize the types of solutions and services Juniper focuses on?
Julianne Zuber: Juniper's future focus will be on creating a digitally cohesive environment via the next-generation of network products, software and services in the areas of routing, switching and security. This includes moving towards the next-generation, digitally cohesive network including virtualized solutions and an interoperable Software Defined Network solution to create transparency and visibility across the enterprise. The outcomes of these solutions offer cost optimization while still delivering market-leading innovative solutions that enable CIO/CTOs to deliver seamless interoperable network solutions to their end users.
EM: Within the current markets that you serve, where do you see expansion opportunities within the federal civilian marketplace? Where do you see Juniper bringing the most value?
Julianne Zuber: The biggest customer need in the Federal Civilian market is in making the transition from the antiquated network infrastructure of the past to a lower-cost, optimized network infrastructure without compromising the service provided to the end user. Juniper is uniquely positioned to help agencies make that transition because of the interoperable nature of our solutions. We recognize most agencies do not have the funds to do a big-bang transformation in one year – and we work with agencies to gradually make the transition to a more virtualized, software-defined environment that enables their resources to be more effectively focused on serving their end customers. A part of this strategy is to work very closely with our Managed Service and Cloud partners to help agencies, when appropriate, make the transition to a more cost-effective approach while ensuring they are not compromising the service they provide to their internal customers.

EM: Where do you see Juniper having the greatest success in the next 12-24 months?
Julianne Zuber: Juniper's success is dependent on the ability to continue to help the Federal Civilian agency customers balance their mandate to reduce their overall cost of operations while improving the quality and innovation in the services they provide. I will continue to work directly with our Federal Civilian customers as well as our Managed Services and Cloud partners to drive solutions that deliver cost optimization, improve quality of performance, and develop innovative solutions.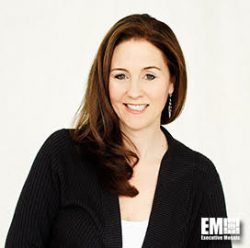 210512