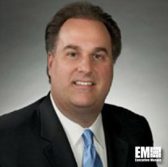 Cameron Chehreh, chief technology officer of Dell EMC"™s federal business, has said the move to centralize nonmission-critical information technology systems would help the federal government build up its cybersecurity posture through a reduction in the network"™s attack surface, MeriTalk reported Monday.
His remarks are in response to the August release of an IT modernization report by the White House American Technology Council that calls for federal agencies to implement a network of shared capabilities for cybersecurity, finance and other common enterprise applications through the use of shared services.
Chehreh discussed how the simplification of the IT network could help assuage security concerns among agencies with regard to the adoption of shared services.
"By taking the approach of first simplifying IT, agencies will find that they will have a better overall grip on the security of their network," Chehreh said.
"Simplification of the network not only eases the shift toward shared services, but it also creates better network situational awareness," he added.