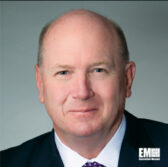 CACI has received a $28.7 million task order from the U.S. Air Force to continue to develop and deploy an enterprise-wide facilities management platform.
The company said Monday the task order covers integration, sustainment and deployment services in support of the Air Force Civil Engineer Center's NexGen information technology modernization program.
The Air Force Lifecycle Management Center awarded the 19-month task order through the General Services Administration's Alliant government-wide acquisition vehicle.
CACI President and CEO Ken Asbury, an inductee into Executive Mosaic's Wash100 for 2017, said the company will support the Civil Engineer Center's mission to equip service members with enterprise-wide technologies.
The company will also help the Air Force meet business process needs as well as comply with real property and financial auditing standards under the task order.