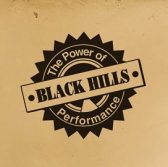 Black Hills Ammunition has won a potential five-year, $49.9 million contract from to supply the U.S. Navy with 5.56mm special ball, long range ammunition rounds.
The Defense Department said Friday the Navy will deploy the weapons to support various operations of U.S. forces overseas.
The indefinite-delivery/indefinite-quantity contract also includes foreign military sales to the government of Jordan.
Rapid City, South Dakota-based Black Hills Ammunition is scheduled to finish work  in September 2022.
The Naval Surface Warfare Center received two bids for the contract via a solicitation on the FedBizOpps website and obligated $3.5 million in FMS contract funds at the time of award.