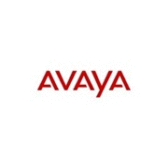 Avaya has opened a new office in Bahrain as the company aims to offer communication and collaboration tools in support of digital transformation projects there.
The company said Tuesday some Bahrain-based public and private sector organizations seek to adopt cloud, artificial intelligence, analytics and internet-of-things technologies with the goal to contribute to the country's economy.
The Kingdom's e-government and e-commerce initiatives also help drive programs aimed to explore collaboration and communication tools, Avaya added.
Avaya partnered with multiple companies in Bahrain to help government customers implement communication platforms and helped several businesses manage customer experience with technology.
The company forecasts Bahrain's information and communication technology market will reach $2.7 billion by 2020.