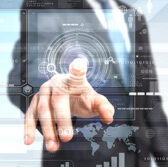 Telos has begun to offer its automated risk management platform to government users of Amazon Web Services' GovCloud isolated cloud region.
Xacta 360Â is now available in the AWS GovCloud Marketplace and the AWS Marketplace for commercial buyers, Telos said Friday.
Richard Johnson, manager of cloud information system security at the Department of Homeland Security, said DHS uses Xacta to automate risk management and security compliance tasks.
The software is designed to streamline compliance with security standards and provide customers a 360-degree view of the threat environment.
Ashburn, Virginia-based Telos offers a range of cybersecurity products and services to government and commercial organizations worldwide.