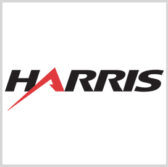 Executives at Harris' space and intelligence systems unit have said the company aims to focus on the development of small satellites in a push to test electronics and other technology aboard larger spacecraft, Space News reported Wednesday.
Sid Stewart, manager of the satellite solutions group, told Space News the company's transition to small satellites from hosted payloads seeks to align efforts with the current market posture.
"We found the knee in the curve for what cost would be acceptable in the [small satellite] marketplace," Tim Lynch, director for the mission solutions business area, was quoted as saying.
Lynch added that Harris plans to maintain a pipeline of satellites in the coming years and currently evaluates potential business opportunities on larger constellations.
The Melbourne, Florida-based technology contractor also collaborates with government and commercial clients to design satellites that would aid their missions, the report noted.