"Readiness is our Number 1 priority–there is no other Number 1–Readiness is what deters and wins wars."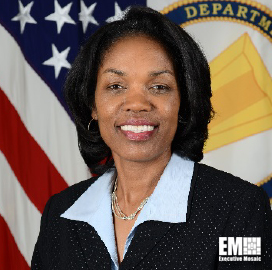 POC 2017 ARMY FORUM, AUG. 30–Among the current issues facing our nation's military, the U.S. Army is taking a closer look at modernization, especially that of information technology capabilities on and off the battlefield. With new developments in the cyber sector and technological advances in communications network infrastructure, the POC 2017 Army Forum served as a prime venue to discuss the IT modernization processes, priorities, and policies as it applies to the defense industry.
Keynote speaker Steffanie B. Easter made several poignant remarks regarding the challenges within the career acquisition community, addressing initiatives and strategies in delivering capabilities to our nation's military, acquiring resources, identifying technological difficulties in military-unique efforts and how to take that next leap into innovation–the importance of open systems and open architecture.
"We cannot afford to mortgage our future," Easter said to the room. "We don't have the resources or the time. How can we take open systems and modularity to the next level? Readiness is our number one priority–there is no other number one–readiness is what deters and wins wars."
According to Easter, the focus of the Army's Modernization Strategy is a five-step program:
1) Protect science and technology
2) Sustain Incremental Upgrades
3) Take risk in New Developments
4) Go slow and keep options open
5) Divest equipment that is excess, obsolete or no longer required
Through developing applicable strategies in working through industry shortfalls, Easter believes that success will be found when [the Industry] takes resources, invests in new developments and delivers capabilities on time to warfighters in the field. The challenge, she says, lies in providing objective capabilities to soldiers on the ever-changing landscape of warfare technology, in accelerating the programs to mass effect and enhance the U.S. Army's ability to fight and win decisively.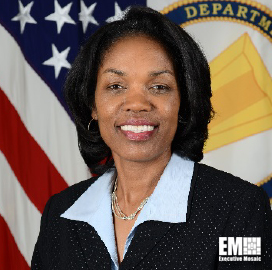 "It doesn't do our soldiers any good if we can't deliver the best technology available, on-time. If you look at the environment and listen to the news, we don't know where we'll be tomorrow or next week. We need to make sure we have 'Shovel-ready programs' and give our soldiers what they need. We cannot afford to not have the production lines warm, not now."
The "Shovel-ready programs" that Easter identified in modernization policies across-industry are part of what the U.S. Army is doing to leverage capabilities and put foreign threats down. Using unmanned systems, upgraded fighting vehicles and other defense measures are key aspects of this plan. Accelerating these programs will send a signal to adversaries and set the stage for the new generation of combat.
She speculates that the government contracting industry and federal agencies need to reevaluate their respective business practices and do business differently.
"We need to make some changes…We need to be more agile, leverage commercial capabilities that are out there and do that in a way that is more affordable to us as an Army."
One aspect of the modernization strategy that requires direct attention is finding new and innovative ways of keeping a pulse on the industry, drawing attention to what soldiers need and when they need it.
Easter says that we need to work together to make these changes–from the Army to the Department of Defense, that as an industry we can change the way we do business and convey support to our soldiers, and maybe change the way the industry approaches acquisition, logistics, and technology.
"We're taking a good look at ourselves," she added. "We're on a journey and need cooperation and collaboration from the industry, now more than ever."
Easter poses an interesting question: How can the GovCon industry help to transform the U.S. Army into a force capable of dealing with the threats of the 21st Century? To do this, industry professionals need to cooperate and collaborate on articulating a strategic vision, one that can drive change in how the United States approaches issues of national security, and how the American soldier can best fight future conflicts. If the Army is going to be transformed–this is how it starts.
Steffanie B. Easter currently serves as the Acting Assistant Secretary of the Army for Acquisition, Logistics, and Technology. In this role, Easter leads the execution of the Army"™s acquisition function and the acquisition management system. Her responsibilities include providing oversight for the total life cycle management and sustainment of Army weapons systems and equipment from research and development through test and evaluation, acquisition, logistics, fielding, and disposition. Prior to coming to the Army, Ms. Easter served as the Executive Director for the F-35 Lightning II Joint Program Office in Arlington, VA.