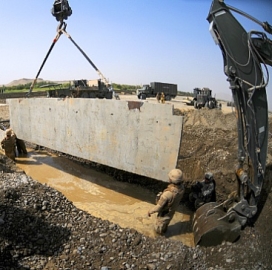 Markon Solutions has received a potential $60 million contract to provide a range of construction management technical support services to the Washington Headquarters Services.
The Defense Department said Monday the company will help WHS plan, design and manage construction projects under the indefinite-delivery/indefinite-quantity contract.
WHS obligated $200,000 at the time of award and will provide appropriate fiscal year Pentagon and Reservation maintenance revolving funds on subsequent task orders.
Work is scheduled to be completed by Feb. 20, 2023.
Falls Church, Virginia-based Markon offers facilities, acquisition, security and financial management consulting services to the government sector.