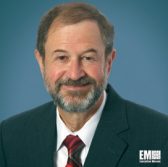 ManTech International has won a potential 10-year, multimillion dollar contract for integrated management and business support services to the U.S. Air Force.
The contract represents new work for the company and includes network information technology services, ManTech said Thursday.
Bill Varner, president of ManTech's mission, cyber and intelligence solutions group, said the company has supported the Air Force security community over the past three decades.
"ManTech's proven ability to provide professional security management, operations and risk management services led the Air Force to expand our relationship," added Varner, an inductee into Executive Mosaic's Wash100 for 2017.