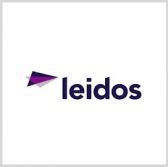 Leidos has secured a $16 million contract for command, control, communications, computers and information management services to the U.S. Army's Intelligence and Security Command.
The Defense Department said Tuesday the company will also provide C4IM support for  Army G2 military intelligence staff based within and outside the contiguous U.S.
The service branch received one bid for the firm-fixed-price level of effort contract via an online solicitation.
Work is scheduled to occur through Dec. 21, 2017, at various locations in Alabama, South Carolina, Virginia, Belgium and Kuwait.
The Army obligated $15.7 million in fiscal 2017 operations and maintenance funds at the time of award.