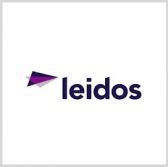 Leidos has showcased an unmanned test vessel designed to autonomously navigate and gather data at sea during the U.S. Navy's Advanced Naval Technology Exercise 2017.
The company said Wednesday its R/V Pathfinder autonomous ship operated in the waters near Panama City, Florida, where it surveyed the sea floor and sent ocean and meteorological data to the Naval Undersea Warfare Center in Newport, Rhode Island and the Naval Surface Warfare Center in Panama City.
Pathfinder worked to meet requirements of the International Regulations for Preventing Collisions at Sea while navigating autonomously.
The vessel also performed an autonomous launch and recovery of an unmanned underwater vehicle during the ANTX 2017 exercise.
ANTX provides an opportunity for technologists, stakeholders and warfighters to showcase prototypes at the research and development level.