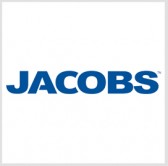 Jacobs Engineering Group has won a five-year, $9.5 million contract from the U.S. Army to provide multi-discipline engineering and design services for the northwest division of the Army Corps of Engineers.
The Defense Department said Tuesday the military branch awarded the contract after an online-based solicitation that received seven bids.
USACE will determine work locations and funds upon the issuance of each task order.
Jacobs previously received two five-year contracts worth a combined $18.5 million from USACE in September 2013 to provide architect and engineering services for various Army Reserve, military and civil works projects within the Great Lakes and Ohio River Division mission boundaries.