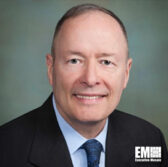 IronNet Cybersecurity CEO Keith Alexander has expressed support to President Donald Trump's memorandum on China's trade practices saying the measure would help put an end to the "theft and forced transfers" of U.S. intellectual property.
Trump on Monday signed a presidential memo that directs the U.S. trade representative to decide whether to conduct a formal investigation into China's alleged theft of U.S. IP and consult with advisory panels and agencies to determine if any measures should be taken.
"Protecting American innovators is essential to the United States' economic and national security," Alexander, an inductee into Executive Mosaic's Wash100 for 2017, said in a statement released Monday.
"This presidential action is an important step towards stopping the theft and forced transfers of American intellectual property, and I support the president in his actions today," he added.
Alexander is a retired U.S. Army general and former director of the National Security Agency.