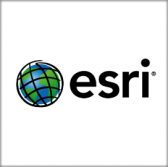 The Naval Meteorology and Oceanography Command has used an Esri-built geographic information system during an operational demonstration of unmanned systems designed to map the ocean floor and collect raw data, Defense Systems reported Thursday.
William Burnett, deputy commander and technical director to the commander NMOC's Task Group 80.7, told Defense Systems that Esri's ArcGIS Enterprise platform works to help users visualize and identify false errors in collected data.
The report said the software also helped the command analyze information on temperature, wind speed, topography and humidity in real time.
NMOC conducted the operational demonstration in the Gulf of Mexico as part of efforts to demonstrate the feasibility of integrating data from multiple unmanned systems.
ArcGIS Enterprise consists of a web-based GIS services server and infrastructure designed to help users create maps, and manage geographic information with any device.