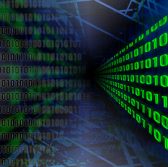 DLT Solutions and Tableau Software have forged a partnership to facilitate the delivery of Tableau"™s business analytics software to federal agencies and other public sector clients.
Tableau will integrate its software platform into DLT"™s AnalyticsStack under the partnership to perform data analytics and business intelligence functions in the latter"™s analytics layer in an effort to help users generate insights from data and accelerate the decision-making process, DLT said Tuesday.
DLT AnalyticsStack is a stack strategy composed of analytics, big data processing, master data management and data lake management layers designed to support the requirements of agency leaders and data scientists in the areas of citizen engagement, logistics and cyber threat management, among other use cases.
Tableau 10.3 works to help users customers establish connection to at least 75 data sources through 66 connectors without the need for programming.
"The evolving mission requirements of government are well beyond trying to make sense of millions of rows of raw structured and limitless unstructured data without a data visualization and analytics capability," said David Rubal, chief technologist for data and analytics and principal data scientist at DLT.
"Self-service BI and visual analytics should be a core component of an agency or department"™s enterprise data strategy."