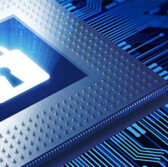 The U.S. Cyber Command will hold its first industry day on Oct. 27 in Springfield, Virginia, in an effort to exercise its congressional authority to procure cybersecurity technology platforms, MeriTalk reported Wednesday.
George "Dennis" Bartko, chief information officer and director of capabilities development group at Cybercom, said the command is interested in integrated technology platforms designed to help the organization keep pace with the evolving cyber space.
He noted that Cybercom will continue to collaborate with the National Security Agency.
Bartko said the planned industry day aims to facilitate discussions with the cybersecurity community, FCW also reported.
"Because the authority Congress gave us is incremental"¦ we will continue to acquire things through other agencies in order to execute our entire portfolio," he told audience at an FCW-hosted cybersecurity event held Wednesday.
In 2016, Congress approved $75 million in annual funds for Cybercom to procure cyber software, hardware and related services through 2021.