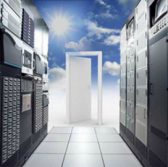 CSRA has begun to offer Microsoft's suite of Azure cloud computing products and services via the General Services Administration's IT Schedule 70 contract vehicle.
Azure is now listed under the 132-40 special item number for cloud service offerings under the government-wide acquisition contract, CSRA said Tuesday.
George Batsakis, CSRA executive vice president for growth, said the company is one of the systems integrators that offer Azure products and services to the federal government with  GSA Schedule 70 certification.
Batsakis added the certification offers federal clients access Azure infrastructure as a service.
CSRA holds a "Gold Partner" status in Microsoft's partner network and both companies signed a three-year enterprise agreement that allows the former to use Office 365 for Government Contractors and Azure Government Cloud platforms.