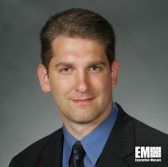 King & Union has authorized CenturyLink to resell a cyber analysis collaboration platform to commercial and government customers under an agreement between the two companies.
CenturyLink said Wednesday King & Union's Avalon platform is designed to use dynamic graphing and threat visualization to provide cyber situational awareness.
The cybersecurity offering also features a single workspace where threat analysts can work together on cyber investigations and response efforts without the need to share sensitive and classified threat information, CenturyLink added.
"Avalon complements CenturyLink's managed security services offerings, including CenturyLink's Enhanced Cybersecurity Services offering authorized by the U.S. Department of Homeland Security," said Erich Sanchack, senior vice president and general manager of CenturyLink's federal solutions business.
Sanchack, an inductee into Executive Mosaic's Wash100 for 2017, added that the agreement makes CenturyLink the first reseller and go-to-market partner for Avalon.
CenturyLink's managed security services suite works to optimize customers' security posture and cyber attack response activities.