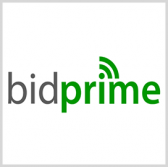 BidPrime has released a new service that will work to provide information on contract opportunities in efforts to help businesses secure government work.
The RFP Insights tool will utilize research by a team of legal professionals to deliver insight on the factors that affect lose and win rates on contracts, as well as others that may contribute to a company's chances on future awards, BidPrime said Tuesday.
Stephen Hetzel, operations officer and co-founder at BidPrime, expressed that RFP Insights aims to increase the availability of information that companies need to capture government contracts in what he calls a "dynamic [and] competitive" market.
"By having information about incumbent contracts, proposals and agency scoring methods and decision factors, information is power," he added.
RFP Insights works to enable anonymous requests of documents such as statements of work, the winning proposal, agency evaluations and scoring sheets and the most recent task orders and invoices.
BidPrime is a technology company that serves to collect, consolidate and analyze real-time information on government contract activity in the federal, state and local levels to deliver competitive intelligence to clients.