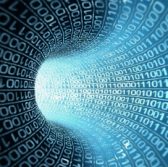 Altamira has started to offer its big data fusion, analysis and visualization platform on the Microsoft Azure marketplace as part of efforts to help customers transform information into actionable intelligence.
Altamira said Tuesday the integration of its Lumify platform with Azure services seeks to accelerate deep learning and data analytics in real time.
Lumify is designed to help users evaluate complex connections and relationships between data using various analytic strategies that involve graph visualizations, full-text faceted search, dynamic histograms, interactive geospatial views and collaborative workspaces.
Jonathan Moneymaker, an executive vice president and chief strategy officer of Altamira, said Azure's compliance coverage will work to help Lumify customers manage security and privacy of mission-critical data.
Azure also offers cognitive application programming interfaces, bots, machine learning and blockchain as a service and Cortana intelligence tools for users of Altamira's big data platform.