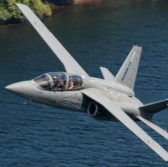 Textron and a team of Sierra Nevada Corp. and Embraer have brought their respective light-attack aircraft to the Holloman Air Force Base in New Mexico to prepare for the U.S. Air Force's OA-X experiment that will start on July 31, Defense News reported Wednesday.
OA-X will help the Air Force decide whether to pursue a program of record for a new light-attack aircraft or scrap the concept.
SNC and Embraer's offering, A-29 Super Tucano, arrived at Holloman AFB and began training with Air Force pilots and weapons systems officers on July 7, the report stated.
Taco Gilbert, SNC senior vice president for intelligence, surveillance and reconnaissance, said SNC will maintain A-29 during the course of the OA-X demo and instruct Air Force personnel on how to maintain the aircraft to give the military branch an idea on the platform's sustainment needs.
Textron's AT-6 Wolverine has begun flight and on-the-ground training with Air Force instructor pilots as well as logistics, maintenance and support personnel since the plane arrived at Holloman on July 9, according to the report.
The company will also showcase its Scorpion jet, which will reach the base on July 28.