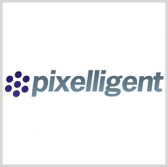 Pixelligent Technologies has received $2.15 million in total funds from the departments of Defense and Energy to further develop new applications based on the company's nanocomposite technology.
The company said Monday it will create an organic light emitting diode under two Phase I and Phase IIB grants awarded through DOE's Small Business Innovation Research program.
DoD also seeks to help advance Pixelligent's lubricant technology application via the Small Business Technology Transfer Program.
"The STTR Phase II grant from the [DoD] will support our continued collaboration with the University of Pennsylvania and Argonne National Laboratory to further the development of PixClear," said Gregory Cooper, founder and chief technology officer of Pixelligent.
Pixelligent developed PixClear as part of efforts to extend the lifetime and increase efficiency of drive trains and gear boxes.