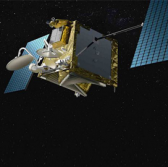 OneWeb has received approval from the Federal Communications Commission to launch later this year its constellation of 720 satellites that will work to provide broadband internet services worldwide, Daily Breeze reported Saturday.
FCC Chairman Ajit Pai cleared OneWeb"™s application on June 22.
"We hope to approve many more constellations because we know that the more companies compete, the more consumers win," Pai said.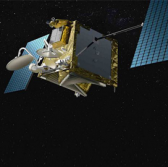 The approval came days before the OneWeb-Airbus joint venture opened a new satellite assembly hub in Toulouse, France.
Matt Desch, CEO of Iridium Communications, said he is "nervous" about the increasing number of moving microsatellites and their likelihood of crowding the orbital planes.
"There are networks now being conceived above us in orbit," said Desch, also an inductee into Executive Mosaic's Wash100 for 2017.
"I don"™t think anything out there shouldn"™t be able to move"¦ I"™m just hoping they don"™t run into anything."
The report added that FCC has approximately 20 pending requests to launch new satellite constellations, including those from Boeing and SpaceX.