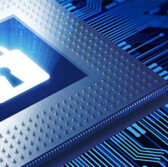 Joint Tactics and Technologies has won a potential five-year, $18 million contract to provide cyber support for the U.S. Navy's computer network defense efforts.
JTT will help the Navy configure and sustain networks as well as analyze, evaluate, integrate and implement security products under the  indefinite-delivery/indefinite-quantity, cost-plus-fixed-fee contract, the Defense Department said Friday.
Work will occur in San Diego, California, and also include security engineering, analysis, testing, user training and certification services.
DoD noted the contract's two-year base period is valued at $7.1 million and runs through  July 27, 2019.
The Navy received 10 proposals for the cost-plus-fixed-fee contract and will finance task orders with operations and maintenance; research, development, test, and evaluation; and "other" procurement funds.
Coronado, California-based JTT works with defense clients to help them solve complex problems, integrate and operate systems, secure cyber operations, assess risks and audit compliance with DoD Information Assurance Certification and Accreditation, Sarbanes-Oxley and Health Insurance Portability and Accountability Act regulations.