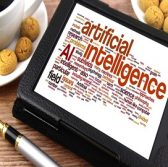 Motorola Solutions will collaborate with Boston, Massachusetts-based artificial intelligence company Neurala on the development of intelligent cameras that will support public safety users.
The team will combine Neurala's AI expertise with Motorola's software and camera technologies such as the Si500 body-worn camera to develop prototypes that can automatically detect objects and persons of interest, Motorola said Monday.
Massimiliano Versace, CEO at Neurala, said that the partnership will help Neurala's efforts to discover public safety applications of local and real-time artificial intelligence systems.
Motorola noted that the technologies will look to help police officers locate objects and persons of interest including missing children and potential crime suspects.
Neurala will offer its learning technologies in a push to address challenges related to the application of AI technologies.
"We see powerful potential for artificial intelligence to improve safety and efficiency for our customers," said Paul Steinberg, chief technology officer at Motorola Solutions.