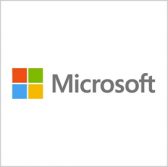 Microsoft has announced the availability of a media analytics tool and a white-glove service for government customers of the company's Azure cloud computing platform.
The Cognitive Services White Glove Program works to help clients integrate artificial intelligence in applications that will be built in Azure Government, Microsoft said July 17.
The program also offers access to the company's application development experts who can help customer agencies meet development and compliance goals.
Microsoft said July 13 its Azure Media Analytics technology employs a collection of processors designed to support government scenarios such as motion detection on surveillance videos, surveillance video processing, identity protection using face redaction and evidence analysis activities.
The tool's processors can function independently or operate with Azure Government's Indexer, Face and Emotion Detection, Face Redaction, Hyperlapse, Motion Detection, Optical Character Recognition and Thumbnail Generation processors.