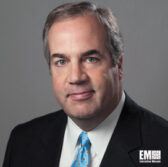 Iridium Communications CEO Matt Desch has said the company's new Certus multi-service communications platform will focus on cockpit and operational services instead of cabin connectivity, Aviation Today reported Friday.
Desch, an inductee into Executive Mosaic's Wash100 for 2017, said at Iridium's second-quarter earnings call that Certus is designed to offer a connection speed of up to 350 kilobits per second and is upgradable to 700 kbps through firmware changes in terminals.
The company developed Certus in an effort to help address maritime, aviation and land mobile communication requirements.
Cobham and Thales have begun to produce Certus-powered terminals that will work to provide connectivity aboard ships and airplanes.
Terminals made by Cobham and Thales will have a "dual mode" feature to support operations on existing Iridium satellites and NEXT constellation, according to Desch.
He added a terminal's capacity to help users connect at a speed of 700 kbps to 1.4 megabits per second will depend primarily on the software version featured on satellites.