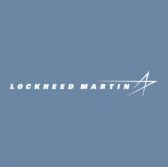 Lockheed Martin has secured a $22.5 million contract to provide targeting pods for integration onto Bahrain's F-16 aircraft fleet through a direct commercial sale.
The order covers Sniper Advanced Targeting Pods, spares and support equipment and delivery of the ATP units is scheduled to begin early next year, Lockheed said Monday.
Paul Lemmo, vice president of fire control and special operations forces contractor logistics support services at Lockheed, said the company's ATP technology will work to provide a targeting capacity for the Bahrain defense force.
Sniper is designed to automatically track, detect and identify small tactical targets from long ranges as well as integrate with A-10, B-1, B-52, F-2, F-15, F-16, F-18 and Typhoon platforms.
The pod also helps laser- and global positioning system-guided weapons detect and engage multiple fixed and moving targets, Lockheed noted.