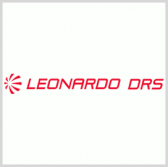 Leonardo DRS has received a potential five-year, $15.7 million contract to sustain a two-way satellite communications system the U.S. Army uses to receive and transmit sensitive data.
The company will implement engineering change proposals to address obsolescence and provide engineering logistics services for the service branch's AN/URC-145A(V) Joint Tactical Terminal-Integrated Broadcast Service, the Defense Department said Wednesday.
The firm-fixed-price contract also covers the provision of spares, retrofit and test program kits and test program sets.
The Army will finance contract work using its fiscal 2017 "other" procurement funds.
The JTT-IBS system is certified by the National Security Agency and designed to help military users manage multi-source threat, survivor and Blue Force Tracker data in real time, according to Leonardo DRS.