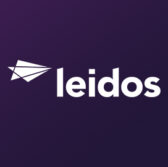 Leidos has tested sensors on the U.S. Air Force's multi-sensor pod that is designed to feature intelligence, surveillance and reconnaissance functions.
The company said Tuesday it carried out risk reduction test on eight different sensors of the AgilePod multi-sensor platform to demonstrate how open architectures and common mechanical and electrical systems can reconfigure sensors to address operational needs for various aircraft.
AgilePod is slated to undergo flight tests aboard the General Atomics-built MQ-9 Reaper remotely piloted aircraft later this year.
Leidos worked with the University of Dayton Research Institute and Advanced Capabilities and Programatics to design, develop, test and operate AgilePod's open architecture and systems.
The Air Force Research Laboratory's sensors directorate led the test as part of Project Harvest Reaper, an initiative that seeks to integrate AgilePod on MQ-9 Reaper.