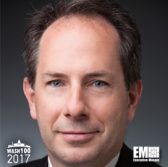 KippsDeSanto has unveiled its list of what it calls the most notable merger and acquisition deals in the aerospace, defense and government technology sectors for the quarter ending June 30.
Bob Kipps, an inductee into Executive Mosaic's Wash100 for 2017, is co-founder and managing director of KippsDeSanto.
The investment bank said its ranking of the M&A transactions is based on factors such as size and strategic importance or impact to the industry.
The list includes Accenture Federal Services' acquisition of Phase One Consulting Group, CSRA's purchase of NES Associates, ECS Federal's acquisition of InfoReliance as well as PAE's purchase of FCi Federal.
Click here to view KippsDeSanto's analysis of its top-ranked M&A deals for the past quarter.