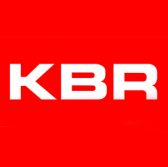 A KBR subsidiary has received a potential five-year, $27.2 million contract from the U.S. Navy to provide engineering products, hardware and technical services to the air traffic control and landing systems branch within the Naval Air Warfare Center Aircraft Division.
KBRwyle Technology Solutions will configure, evaluate, install, integrate, maintain, manage and test equipment that support the military branch's Fleet Area Control and Surveillance Facility Air Control Tracking System, the Defense Department said Tuesday.
NAWCAD received one bid for the indefinite-delivery/indefinite-quantity contract via an electronic solicitation process.
Work is scheduled to occur in St. Inigoes and Columbia, Maryland, through August 2022.
KBR also secured a three-year, $48 million task order from the U.S. Army to provide a range of support services for DoD's missile defense program.